Welcome to Serenity Studio, LLC, La Grange, KY. Serenity Studio, LLC is owned and operated by Licensed Massage Therapist and ICRT Reiki Master Teacher, Melissa Crites. Serenity Studio, LLC is located in the heart of downtown La Grange, Kentucky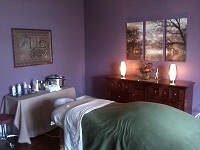 Melissa offers many modalities of Massage and Reiki Sessions/Classes. For more information on these services, please check out the service information and classes pages.
You may reach Melissa at: (502) 377-3738 or SerenityStudioMassage@gmail.com, SerenityStudioReiki@gmail.com for more information.